Concrete Contractor Owasso OK
Residential & Commercial Construction
#1 Rated Concrete Contractor in Broken Arrow
Tulsa Concrete Company Owasso OK
If you think concrete is just a gray slab, prepare to be amazed. At Tulsa Concrete Contractors Owasso, we're not merely laying concrete; we're creating lasting foundations for a better tomorrow. Leveraging cutting-edge techniques and state-of-the-art equipment, we set the standard for superior concrete services in Owasso, Oklahoma. 
Fast timelines without a compromise on quality—that's our promise to you. From residential pathways to sprawling commercial compounds, our work speaks for itself. We're not just another contractor; we're your partner in realizing your construction dreams. Got a project in mind? Contact us now for a no-obligation estimate and watch your plans come to life.
Residential Concrete Services Owasso
Believe concrete is merely functional? Prepare to be surprised. Modern concrete does more than endure; it elevates your living space. From stylish patios to show-stopping driveways, we've redefined the role of concrete in residential settings. Find out how our services combine cost-effectiveness with an artistic touch to transform your Owasso home.
Driveways Designed to Impress
A driveway isn't just a place to park; it's the gateway to your home. Our team crafts driveways that not only withstand Owasso's varying weather conditions but also add curb appeal. Choose from a range of finishes and textures, all delivered with unparalleled craftsmanship. Want a driveway that speaks your style? You're in the right place.
Patios Where Comfort Meets Elegance
Why just dream about the perfect relaxation spot when you can have it? Our patios are meticulously designed for both form and function, transforming your outdoor space into an oasis. Enjoy family barbecues, evening tea, or simply a quiet moment on a patio that's built to last.
Rock-Solid Foundations for Lasting Peace of Mind
The strength of your home starts at its concrete foundation, and we're experts at laying it right. Our concrete foundations promise stability, enduring the trials of time and nature. Rest easy knowing that the base of your home is as solid as our reputation in Owasso.
Additions That Add Real Value
Looking to extend your living space? Our concrete additions are a seamless yet distinct extension of your existing structure. Crafted to match your home's design, these additions are not just about more square footage—they're about enhancing your quality of life.
Expert Concrete Replacement to Refresh Your Space
Out with the old, in with the new. Our concrete replacement services provide a fresh start, breathing new life into your worn-out driveways, patios, or foundations. Forget patch-ups; opt for a complete transformation that revives the look and longevity of your space.
Pool Decks: Your Resort Awaits
Summer in Owasso is best enjoyed by the pool, and we make sure you do it in style. Our pool decks are more than just attractive—they're safe, slip-resistant, and built to withstand constant exposure to water. Elevate your pool experience with a deck that combines beauty and practicality.
Commercial Concrete Services Owasso
Think residential projects have a monopoly on concrete? Allow us to expand your horizons. Concrete isn't just durable; it's a game-changer for commercial spaces. From retail hotspots to sprawling industrial complexes, its utility is second to none. Expertly installed, it can drastically reduce your maintenance costs while standing up to high traffic and heavy usage.
Seamless Concrete Paving for High Traffic Areas
When it comes to paving, it's about more than laying slabs; it's about creating a foundation for your business activities. Our seamless paving services are designed to handle Owasso's unique climate conditions and heavy traffic flows. Whether it's a parking lot or a loading zone, our paving sets the stage for smooth operations. Long-lasting and designed for ease of maintenance, our paving solutions are business-ready.
Built to Last: Commercial Construction
Planning to construct a new commercial space? Our concrete construction services go beyond mere durability, offering architectural versatility and aesthetic appeal. We consult, plan, and execute, ensuring that your project aligns perfectly with your commercial needs. With years of expertise in Owasso, we build structures that not only stand but thrive.
Industrial-Strength Concrete Solutions
Concrete in industrial settings needs to be a cut above. It has to endure heavy machinery, chemical exposures, and rigorous daily use. We offer concrete solutions that meet and exceed industrial standards, focusing on longevity and safety. Rest assured, our industrial concrete services can tackle even the most demanding environments.
Expert Commercial Resurfacing & Repair
Wear and tear is inevitable, but deterioration is optional. Our resurfacing and repair services give your commercial spaces a second lease on life. Whether it's cracks, uneven surfaces, or aesthetic updates, we've got you covered. Our work is fast, efficient, and most importantly, built to last.
ADA-Compliant Ramps: Accessibility Made Easy
An accessible business is an inclusive one. Our ADA-compliant ramps aren't just up to code; they're designed for ease of use and safety. We carefully plan the slope, landing, and handrails to ensure maximum accessibility for all. Make your Owasso business welcoming to everyone with ramps that are built both for functionality and durability.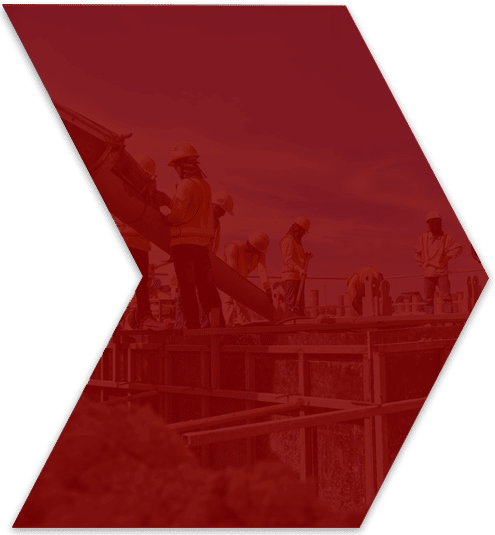 Why Choose Tulsa Concrete Contractors Owasso?
Picking a concrete contractor is not something to be done lightly, but let us make it easy for you. With a strong presence in Owasso, we offer efficient, top-notch service that distinguishes us from others in the field. Comprising a team of seasoned experts armed with the latest techniques and advanced equipment, we make sure your project is more than just completed—it's perfected. With Tulsa Concrete Contractors Owasso, you're not just hiring a service; you're investing in unparalleled quality.
Elevate Your Property's Resale Value
Investing in concrete services isn't simply an aesthetic choice—it's financial wisdom. When the day comes to sell your property, a well-crafted driveway or inviting sidewalk can tip the balance in your favor, translating into higher resale value. In short, your investment in top-quality concrete work today promises returns for the future.
Safety: Our Uncompromising Commitment
Damaged or eroded concrete isn't just an eyesore; it's a safety hazard. Choosing our concrete solutions effectively minimizes that risk, offering not just a responsible choice but an economically savvy one for the long term.
Benefits of Opting for Concrete
With Tulsa Concrete Contractors Owasso, you get more than just concrete—you get peace of mind. Our highly skilled team uses the most up-to-date techniques and cutting-edge equipment to ensure you get the highest quality end product. Whether it's a new installation, resurfacing, or repairs, we cater to both residential and commercial projects. What makes us stand out? It's our relentless commitment to quality, efficiency, and above all, client satisfaction. Contact us now for a no-obligation estimate and experience the concrete solution you've been looking for.
Frequently Asked Questions
Did you know Owasso has a rich and layered history, dating back to its origins as Elm Creek Settlement? The first settlers laid the foundations of their community near what we now call 66th Street and 129th, equipped with a general store that doubled as a post office and a blacksmith shop. As the town evolved, so did its infrastructure, thanks in part to the construction of the railroad that nudged the settlement towards what we now identify as "downtown." Much like the early settlers who adapted and grew with the times, Tulsa Concrete Contractors has been contributing to Owasso's ever-changing landscape. From historic downtown areas to new developments, our concrete solutions are as versatile and enduring as the city itself. 
Owasso has undergone quite a transformation, much like its name change from Elm Creek to Owasso in 1900. The city has embraced modernity while honoring its past, making it a unique blend of tradition and innovation. This duality reflects the core values of Tulsa Concrete Contractors. We bring the same blend of time-tested craftsmanship and cutting-edge techniques to every project, whether it's residential or commercial. When you opt for our services, you're choosing a partner that understands and respects Owasso's unique history and bright future.
Top Rated Concrete Contractor