Top Rated Driveway Contractor In Tulsa, OK
Driveway Contractor Tulsa, OK
A lot of property owners are increasingly leaning toward the use of concrete for their driveways. After all, it's a very cost-effective material that offers its fair share of aesthetic value. Therefore, if you really want to improve the overall market value of your house in Tulsa without having to shell out a lot of money, then we are just what you're looking for.
At Tulsa Concrete Contractors, we make sure to install top-quality concrete driveways for our clients. If you want to install a new driveway, you can always rely on us.
Planning to have a professional installed concrete driveway? We at Tulsa Concrete Contractors can help you with that! 
What Makes Us A Top

Driveway Company?
What Makes Us A Top Driveway Company?
Driveway Resurfacing Tulsa Service
Aside from installing a new concrete driveway, we also offer driveway resurfacing. Instead of breaking your current driveway and repaving the area, we'll apply a new layer of concrete to provide your old driveway with a newer and better look. 
However, this will only prove effective if the foundation beneath your old driveway is still solid. Through driveway resurfacing, we can get rid of any holes and cracks that are visible, thus allowing us to restore your driveway's beauty.
If you are interested in updating the look of your driveway, please don't hesitate to contact us now so we can work on the details right away.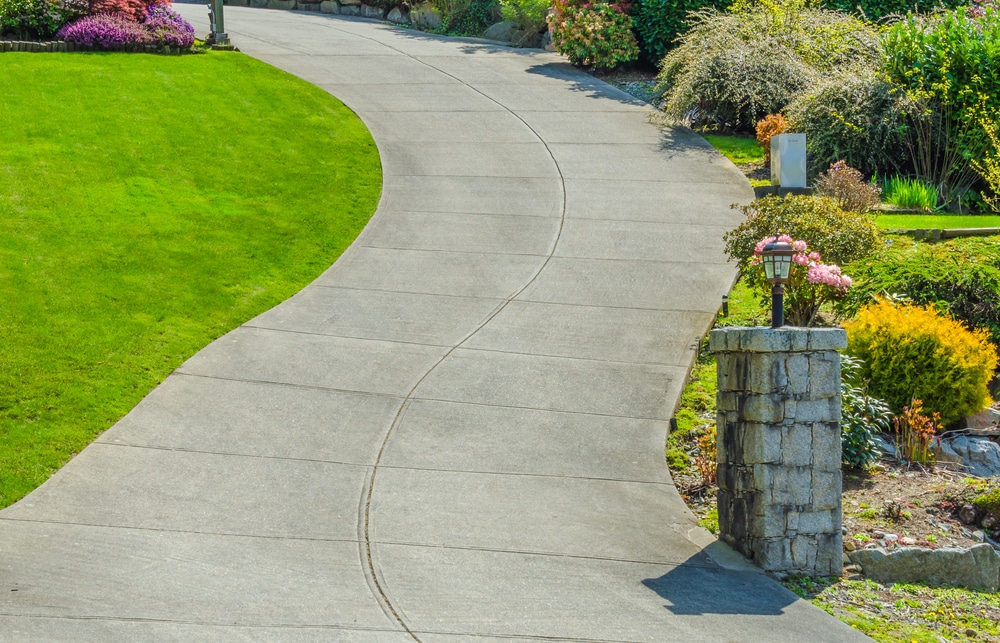 How Our Driveway Installers Work
We always follow a specific process to ensure the best possible results without compromising your schedule. Here's a brief rundown of our driveway installation process:

Start by getting a free estimate from our team. We come to your home or business and measure the area and discuss your needs.

Next, we help secure all of the necessary building permits. We will make sure that the construction project won't get in the way of your utility lines.

After that, we'll use heavy-duty machinery and manual labor to shape your driveway. This includes removing all debris, rocks, and dirt to provide a clean foundation for gravel.

We'll then proceed to compact and level the gravel. We make sure that the foundation is thick and firm enough for the concrete we're going to pour. We'll then lay reinforcing steel mesh for that durable and superior strength for your new driveway.
Afterward, we'll then start the concrete pouring process, smoothing and shaping it following your design specifications
Lastly, we'll then cure the concrete using premium sealants. We make sure you're completely satisfied with your new driveway!
Top Rated Concrete Contractor