Concrete Contractor Tulsa OK
Residential & Commercial Construction
#1 Rated Concrete Contractor in Tulsa
Concrete companies need professional knowledge to do their work right. At Tulsa Concrete Contractors, our team of expert concrete professionals can utilize up-to-date techniques to provide modern concrete solutions. We also have access to industry-leading tools and machinery, which allow us to deliver high-quality services as quickly as possible. 
Thanks to our highly qualified employees, fast turnaround times, and incredible workmanship, Tulsa Concrete Contractors is the solution for all of your concrete construction needs in Tulsa, Oklahoma. Whether you need new installation, replacement, resurfacing or repair for your residential or commercial project, we have you covered. Call us today to get your project up and running with a free estimate.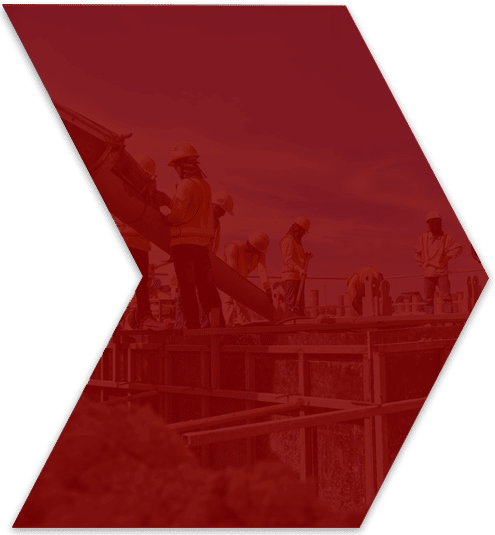 We know it isn't exactly hard to find a concrete contractor in Tulsa, Oklahoma, these days. However, no matter what they claim, not all concrete companies offer the same level of quality to their customers. That's why selecting a reputable concrete contractor like Tulsa Concrete Contractors is crucial for your residential and commercial concrete projects. The benefits of working with our team include:
More Value To Your Property
Concrete construction services such as driveway concreting and sidewalk repair won't just improve your properties' curb appeal. They will also add more value to your property if you ever decide to put it out in the market. That means that you could have a chance to get your investment back in the form of added value to the property's price.
Having unpaved or damaged concrete can cause many types of accidents and damage to property. If you want to enjoy safety at an affordable cost, using a concrete solution is the best choice.
Residential Concrete Services Tulsa
Many people have this notion that concrete construction results are dull and ugly. However, that couldn't be farther from the truth. Today, there are plenty of new techniques that make concrete applications aesthetically pleasing and desirable. Are you looking for an affordable concrete patio or concrete driveway for your home? Our services might just be what you need.   
With concrete construction, you can choose from the different colors and textures to fit your residential properties' needs. It can significantly improve your home's curb appeal to make it match your beautiful interior. Hurry and get in touch with us today for all your residential concrete needs.
Driveway Paving
Along with increasing your home's curb appeal, concrete driveway paving can significantly improve your car's access to your garage. By hiring a concrete driveway contractor, you can eliminate bumps as you go to work and come home. Tulsa Concrete Contractors offers both "traditional" and decorative/stamped driveway options. No matter what vision you have in mind, we will do our best to turn it into reality and make your driveways look more appealing and welcoming.
Concrete Patio
Having a concrete patio will extend your property's entertainment area, which will help improve its market value. It is also a more manageable backyard installation compared to a deck or lawn. Tulsa Concrete Contractors' expert patio installers will use the best techniques to make your patio look good. You can have your concrete patio stamped and stained, breathing life into grey concrete with decorative options.
Concrete Pool Decks
A pool will add value to your Tulsa home and give you a new and exciting way to enjoy your residential property. For high-quality, slip-resistant pool decks that can easily handle splashes, look no further than Tulsa Concrete Contractors. We can install stamped concrete pool decks that look like tile, stone, and many other materials.
Concrete Additions
If you've outgrown your current house, driveway or patio but don't want to move, it's often a good idea to invest in home additions. Let us expand your home's concrete with extensions that will stand the test of time!

Perfect for foundations, patios, or driveways.
Concrete Replacement
Over time, it is only natural for concrete to show signs of wear and tear. Our concrete repair and replacement services can fix the worn-out areas of your concrete and get down to the root of issues that cause concrete to crack, lift, or sink. We can tear out, reinforce, then replace concrete quickly and efficiently.
Concrete Foundations
Whether you are starting a brand new construction project or making small additions to your home, all construction begins with a high-quality foundation. While working on every concrete foundation or concrete slab we pour, we know our clients need their homes to last a lifetime. We have earned the trust of builders and homeowners across Tulsa by providing professional results every time.
Commercial Concrete Company Tulsa OK
Concrete construction is a good investment for your commercial property due to its durability and ease of maintenance. It has now become the number one choice in many commercial applications. However, it also requires precision and high levels of expertise to ensure the best results.   
That's where Tulsa Concrete Contractors enters the picture. We're the area's best commercial concrete contractors, and we work at a competitive rate. Whether it's driveway construction, concrete resurfacing, concrete overlays, or stamped concrete, we got you covered. Our expert concrete specialists will help you achieve your desired concrete aesthetic while maintaining robust structural integrity. That way, you can be sure your concrete investment is worth every penny.     
Parking Lot Paving & Repair
No matter what type of Tulsa-area business you run, your customers and employees need a reliable place to park. Meet their needs and yours with a parking lot installed by Tulsa Concrete Contractors. Your parking lot will last for decades and will only need minimal maintenance to continue looking and performing exceptionally.
ADA Ramps
When you're building a new commercial structure, it's essential to make sure you don't violate the Americans with Disabilities Act. One way to do this is to hire us to install an ADA-compliant concrete access ramp for you. Your ramp will match the visual design of your building and won't need a replacement for decades.
Concrete Resurfacing and Repair
Concrete installation can be a significant investment. If you already have an existing installation, it's always a good idea to use Tulsa Concrete Contractors' services as a concrete resurfacer and repair company. Concrete resurfacing will revitalize the appearance of your old concrete, making it look pristine. Meanwhile, concrete repair can help fix concrete that has deteriorated due to structural damage, corrosion, seismic activity, or water infiltration.
How Our Concrete Repairs Work
If left unattended, concrete damage can become worse over time. That could force you to have your entire concrete replaced – or, in a worst-case scenario, could put you and your family or employees at risk of an accident.
Fortunately, with our concrete repair service, you can prevent such a thing from happening. You'll be able to save money while preventing your concrete structure from experiencing even further damage, which could eventually result in the need for concrete demolition. Read on for a step-by-step guide to what you can expect from driveway repair, sidewalk repair, and any other concrete repair services offered by Tulsa Concrete Contractors:
Businesses and homeowners in Tulsa, OK, have all sorts of building materials to choose from. Still, few materials offer the wide range of benefits that concrete does. When the experts at Tulsa Concrete Contractors install it, concrete is:
Top Rated Concrete Contractor