Concrete Contractor Broken Arrow OK
Residential & Commercial Construction
#1 Rated Concrete Contractor in Broken Arrow
Tulsa Concrete Company Broken Arrow
Welcome to Tulsa Concrete Contractors in Broken Arrow, where concrete isn't just our job—it's our craft. Backed by a team of seasoned concrete experts, we're at the forefront of modern concrete solutions. We employ not just the latest methods but also the most advanced equipment in the industry. 
At Tulsa Concrete Contractors, we pride ourselves on our rapid project turnaround without sacrificing quality. You're not just choosing a service; you're investing in top-notch craftsmanship that stands the test of time. So, whether you need new installations, repairs, resurfacing, or a full-blown replacement for your home or business, we're the team to call. Ready to take the next step? Reach out now for a free project estimate and let's get those blueprints off the ground. 
Residential Concrete Services Broken Arrow
Think concrete is just for industrial zones? Think again. Today's concrete solutions offer more than durability; they bring style and elegance to your home. From patios with flair to driveways that impress, our services go beyond the functional to the aesthetically pleasing. Discover why our residential concrete services are the ideal choice for cost-effective and beautiful home improvements. 
Concrete Driveway Paving
A concrete driveway from Tulsa Concrete Contractors isn't just a utility—it's your home's first impression. Our driveways are designed for durability, able to withstand the harshest weather and wear. But we also infuse each project with aesthetic value, turning your driveway into a showcase piece for your home. Say goodbye to cracks and hello to a driveway that boosts your home's curb appeal. Trust us; your car will feel like it's rolling down a red carpet.
Concrete Patio Perfection
Your backyard shouldn't just be an afterthought—it deserves to be a highlight. Our concrete patios transform your outdoor space into a luxurious extension of your home. With a myriad of design options, from stamped to colored concrete, we bring your patio fantasies to life. Engineered for durability and designed for delight, our patios become the stage for your family gatherings and tranquil retreats. Relax, entertain, and enjoy—your patio is now a paradise.
Concrete Foundation Fundamentals
The foundation of your home is its unsung hero, quietly providing stability and safety. At Tulsa Concrete Contractors, we build foundations that stand the test of time, using top-grade materials and expert workmanship. Our foundations not only meet but often exceed building codes, ensuring a stable and reliable base for your home. Because your peace of mind is as important as bricks and mortar. You can sleep easily knowing your foundation is rock solid.
Room to Grow: Concrete Additions
Outgrowing your current space? Our concrete additions are the perfect way to expand your living area. Whether it's a new garage, an extended living room, or an additional guest room, we construct it to blend seamlessly with your existing architecture. With our concrete additions, you don't just add square footage; you add value and versatility to your home. It's not just an addition; it's a thoughtful expansion of your lifestyle.
Reliable Concrete Replacements
Is old concrete getting you down? We specialize in concrete replacements that are more than mere swaps. We'll remove your aged or damaged concrete and replace it with a fresh, strong, and aesthetically pleasing version. Our process ensures a smooth transition from old to new, making your space look revitalized and ready for years of use. Revive your property's look and extend its life with our top-notch concrete replacement services.
Poolside Beauty & Durability: Pool Decks Installation and Repair
Dreaming of that perfect poolside experience? We can make it happen. Our pool decks are more than just functional; they're designed to enhance your swimming experience. With slip-resistant materials and designs that are eye-catching, our pool decks turn your pool area into a haven of relaxation and fun. Dive in with confidence, bask in the sun with comfort, and create memories to last a lifetime on a deck built to impress.
Commercial Concrete Services Broken Arrow, OK
Think concrete is just for residential projects? You're missing out on one of the most resilient and cost-effective materials for commercial spaces. Whether you're running a retail store, managing an office complex, or operating an industrial facility, concrete's versatility is unmatched. It offers durability and low-maintenance qualities, making it a wise investment for your commercial property. But here's the catch—precision and expertise are key to unleashing its full potential.
Commercial-Grade Paving
First impressions matter, especially in business. Our commercial paving services ensure your property's entryways and parking lots make the right impression from the get-go. Constructed with high-grade concrete, our pavements are designed to withstand heavy traffic and harsh conditions. Plus, they're low maintenance, saving you time and money in the long run. Let us pave the way to your business's success.
Comprehensive Commercial Construction
When it comes to commercial construction, you need a solution that's not just sturdy but also versatile. Our team specializes in various types of commercial builds, from office spaces to retail centers. With our expertise, you get a space that's functional, aesthetically pleasing, and built to last. We integrate quality, efficiency, and sustainability in every project. The result? A commercial space that stands out in both form and function.
Tailored Industrial Concrete Solutions
Industrial settings require more than just strong concrete—they demand specialized solutions. We cater to the unique requirements of industrial environments, offering custom concrete blends and installation techniques. Durability, resistance to chemicals, and ease of maintenance are some of the hallmarks of our industrial concrete services. Invest in a solution that's as robust as your industrial operations.
Commercial Resurfacing & Repair
Worn-out or damaged concrete can be a safety hazard and a visual blemish. Our commercial resurfacing and repair services address both, restoring your concrete to its former glory or even better. We evaluate the condition of your existing surfaces, develop a tailored plan, and execute it with precision. It's not just about repairs; it's about revitalizing your commercial space to meet today's standards.
ADA-Compliant Ramps
Accessibility isn't just a legal requirement; it's a mark of social responsibility. Our ADA ramps are more than compliant; they're designed with dignity in mind. We create ramps that seamlessly integrate into your property's design while meeting all ADA regulations. Durable, safe, and thoughtfully designed—our ramps make your commercial space accessible to everyone.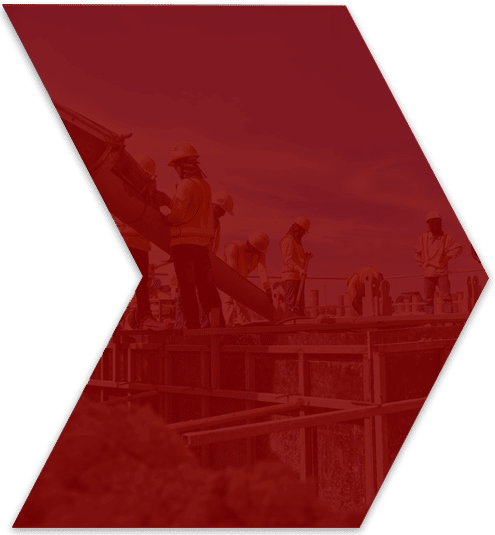 Why Partner with Tulsa Concrete Contractors?
Feeling swamped with choices while looking for a concrete contractor in Tulsa, Oklahoma? You're not alone. But here's the thing: not every concrete service measures up. Tulsa Concrete Contractors in Broken Arrow isn't just another name on the list. We are a cut above, defined by our unmatched expertise, unwavering commitment to quality, and proven results. Whether you're sprucing up your home or uplifting your commercial space, discover what sets us apart in delivering concrete solutions that last.
Experience isn't just about years in business; it's about the quality of work within those years. At Tulsa Concrete Contractors, our team of seasoned professionals brings a depth of expertise that ensures precision and quality in every project. You're not just hiring a contractor; you're partnering with a team that has honed its craft over the years.
Next-Level Customer Service
We know that excellent customer service is as vital as the quality of our concrete. From your first call to the final walk-through, we're committed to making your experience seamless and satisfying. Our team is always available to address your concerns, answer your questions, and guide you through the project, every step of the way.
Advantages of Choosing Concrete
Concrete isn't just a sturdy material—it's a cornerstone for sustainable and versatile construction. At Tulsa Concrete Contractors, we blend modern methods and state-of-the-art equipment to serve your every need, be it residential or commercial. When you partner with us, you're signing up for more than just a project; you're investing in quality, efficiency, and superior customer satisfaction. Experience the transformative impact we bring to your concrete needs in Tulsa, Oklahoma. Here's why concrete is the way to go:
Frequently Asked Questions
Broken Arrow, Oklahoma is a gem in its own right, often known for its family-friendly environment, top-rated schools, and thriving local businesses. It is the largest suburb of Tulsa and one of the fastest-growing cities in the state. The Rose District, Broken Arrow's charming downtown, is a bustling area filled with local shops, dining, and a sense of community that's hard to find elsewhere. It's also home to the Broken Arrow Performing Arts Center, which attracts performances and events that are often thought to be reserved for much larger cities. 
When it comes to adding value and charm to this vibrant community, Tulsa Concrete Contractors is proud to play a role. Our team is deeply invested in the growth and beautification of Broken Arrow. Whether it's laying the foundation for a new business in the Rose District or crafting a custom patio for a family home near one of the city's many parks, our work is more than just construction—it's about contributing to a community we hold dear. When you choose to work with us, you're not just getting a service; you're becoming part of a story that's as strong and enduring as the concrete we lay.
Top Rated Concrete Contractor