Tulsa Concrete Contractors is a concrete contractor based on Tulsa, Oklahoma. We are a team of professionals who provide quality concrete driveway installation, repair, resurfacing, and several other services. 
As one of the leading contractors in the area, we provide comprehensive services to our clients. Not only that, but we also make sure that our services will be able to meet the needs of our clients while enhancing the overall aesthetics of their driveways and patios at the same time.
We have been in the industry for several years. The experience and knowledge we've accumulated throughout those years allow us to come up with highly effective strategies that will help us offer high-quality services. 
Aside from Tulsa, we also offer our services to nearby cities including Broken Arrow, Sand Springs, and Sapulpa.
Why Choose Us As Your Concrete Contractor Tulsa
We are not your typical concrete contractor. As one of the leading contractors in the Tulsa area, we're proud to say that the quality of services we offer is a cut above the rest. That said, here are the following reasons why you want to work with us for your concrete project:
We're All About Quality Work
To provide a 100% satisfaction guarantee, we always make sure that the quality of our work will be superior. This means that we will always ensure to complete the project without leaving any minor details behind. Moreover, if you're not satisfied with the results, we're willing to make any necessary adjustments to meet your expectations.
We Offer The Most Competitive Rates Possible
It's no secret that concrete construction projects don't come cheap. However, we're proud to say that we offer one of the most competitive rates in the market. We believe that you should get the best value for your money, and we do this by offering a competitive rate for our services. Not only that, but you can even request a free estimate!
We Offer Quick But Quality Results
We understand that having people around your property during a construction project can disrupt your daily routine. Therefore, we make sure to finish our job as quickly as possible without compromising on the quality of our work. As a result, you'll be able to get back to your routine as soon as possible while enjoying your beautiful driveway.
Planning to have a professional install concrete on your property? Our concrete installation service is the right choice! Whether you need new construction, replacement, or an addition, we can handle any installation project quickly and efficiently to minimize your downtime as possible and to not disrupt your daily routine.
Our concrete repair service focuses on fixing any issues with your current concrete such as cracks, holes, and even a poorly done installation. Through this, we can maintain the appearance of your concrete and correct any structural damage before it gets even worse.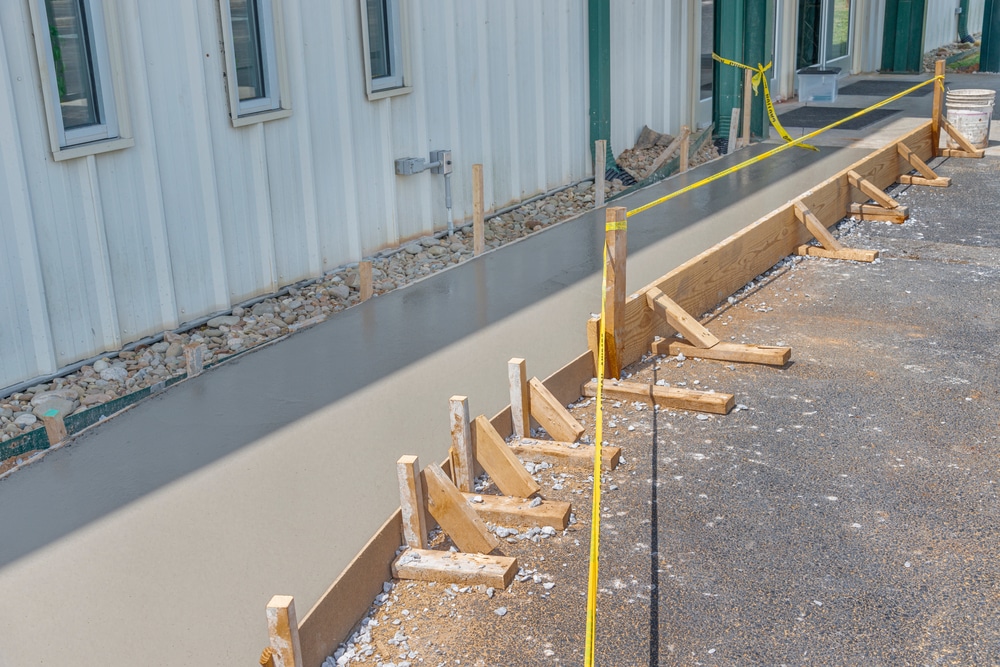 Tired of your old concrete's dull appearance? Our concrete refinishing service just what you're looking for! Our team will remove any worn-out concrete and replace them with newly installed concrete to restore the original beauty of your driveway, patio, or sidewalk.
Tulsa Concrete Contractors On The Web